Veneers – Your Questions Answered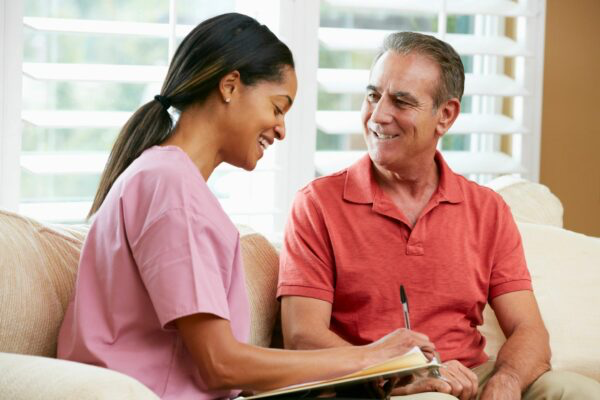 We counsel our adult patients on a variety of options when they come to our office seeking a new or restored smile. It's important to remember that each and every patient has a unique situation, set of teeth, and possible solutions. There is no one-size-fits-all option available when it comes to dental care, but for many of our patients, dental veneers are a great option to improve shape, color, and position of teeth—and get the smile they have always wanted.
What are Veneers? Veneers are thin porcelain shells that are bonded to the natural tooth to give a more uniform shape, a consistent healthy color, and/or fill gaps or chips. Veneers are an art form as much as a dental procedure and require a particular eye and a skill in crafting them to look and fit perfectly on the patient. Color (white but not too white), shape (uniform, but natural) and symmetry all come into play when we design a patient's custom veneers, and it is important that to stress patience and attention to detail during this process to achieve the best look and a durable fit.
Are they better than real teeth? Veneers are very resilient and are adhered to the front of each tooth. The procedure is painless, (though some report some initial sensitivity) and are often stronger and more stain-resistant than the natural tooth. In many cases, the new veneered tooth not only looks better, but is stronger and whiter.
Are they permanent? While veneers are a perfect solution for many, veneers require the a very small layer enamel from the front of the tooth to be removed, so they are considered permanent. Veneers usually last between 10 and 15 years. When you have your regular maintenance cleaning twice a year, we will check on the health of the veneers and recommend replacements as necessary.
What is the cost? We hate to give an "it depends" answer, however, the cost does vary depending on the veneer, and if it is a single tooth or multiple. A traditional porcelain veneer can range between $925 and $2,500 per tooth. Our dental team will perform a consult so that we can provide an accurate cost for you, allowing you to make an informed decision if veneers are your best choice.
Veneers are a fantastic choice for many of our patients and we are happy to share actual "before and after" photos with you. Please check out our page on dental veneers, and if you're considering a cosmetic update, consult with your Belleview dentist and be sure you understand the process, cost and the result. Your new smile will look and feel great.